Hardware
Thousands of products fill our store inside and out.  From nuts & bolts to water heaters.  Other products include, plumbing, electrical, cleaning supplies, automotive, BBQ, home improvement & household products.  Look up, down & all around!
Paint & Stain
Full line of wood stains & deck care products.  We are now stocking pre mixed paint colors so you can spend less time matching paint and more time getting your project done!  We stock a variaty of paint supplies including rollers, roller covers, paint brushes, drop cloths and masking tape to name a few.
Windows, Glass , Screens & Shower Doors
Is it time for new energy efficiant windows?  We have you covered.   We can order Milgard and Yellow Dog Windows.  Competitivly priced and great quality.  Are your existing dual pane windows showing signs of wear or age such as cracking or moisture failure?  Look no further, we can replace your compromised glass and make it look like new!  We also have single pane glass in stock we can cut to your liking.  Examples being, picture frames, kitchen cabinets, glass shelves & table tops.  Are your window screens or patio door screens in need of repair?  Are they missing?  We custom make window screens & repair screens that have be compromised by pets or weather.  We also stock a full line of patio door screens.  We also install new shower doors and mirrors for your bathroom upgrade.

Wood & Pellet Stoves
Specializing in Stove sales and installation for 3 generations, we can help you find just what your looking for.  From traditional style stoves to modern, our experienced team can help you decide on the perfect stove that fits exactly what your looking for.  Wood & Pellet stoves have evolved over the years, not only are you getting a heating appliance, stoves have become furniture pieces.  We know the decision to purchase a stove is a big one, we will be here to answer every question and make your stove buying experience effortless!  Come visit our showroom today!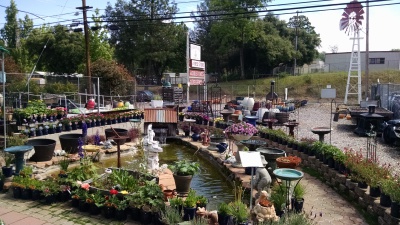 Nursery
Just a hardware store?  Think again!  After you get your plumbing parts to fix your sink, you can move on to giving your garden some fresh color.  Our garden experts can answer any questions you may have.  Custom made flower bowls are a great value that we offer, you pick your flowers, we will plant them!  Our plants come from Fredriks Nursery in Ripon California, also family owned for generations!  Many flower pots in stock, as well as fertilizer and soil to fill them.  Drip irrigation supplies in stock so you can get your garden up and running!  Dont forget to say hi to the fish in our pond!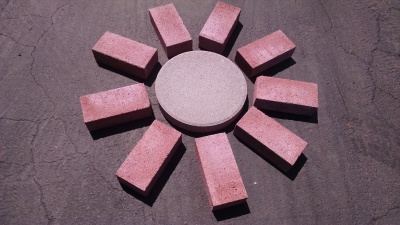 Masonry Products
Many products in stock including bagged concrete, stepping stones, retaining wall block & rebar.  There will always be a member of our staff to help you load these heavy items as well as answer any questions.